Economic Development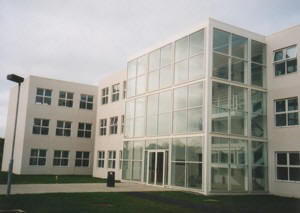 There are a variety of government agencies and other organizations that have been created with the purpose of assisting and driving both economic and social development throughout the region. They include:
Sligo County Enterprise Board
Western Development Commission
Enterprise Ireland
IDA (Industrial Development Agency) Ireland
An in-depth discussion of these various bodies is beyond the scope of this website, but below is a brief description of each organization along with a link to their website.
Sligo County Enterprise Board was established in 1993 by the then Minister for Enterprise and Employment with the aim of filling a gap, which had become apparent in the support services for local enterprises.

The Board is part of a nation-wide network of City and County Enterprise Boards. The role of the Board is to provide support for small business promoters in the form of grant assistance, development of company management skills, provision of advice, training, mentoring, counselling and other information, as well as the development of an enterprise culture in the County.
Western Development Commission
Link: http://www.wdc.ie
The Western Development Commission (WDC) is a statutory body created in 1999 to promote economic and social development in counties Donegal, Sligo, Leitrim, Roscommon, Mayo, Galway and Clare. The WDC is involved in policy analysis and development, the promotion of regional initiatives and the operation of the WDC Investment Fund.
The WDC is responsible for the management and administration of the €32 million Western Investment Fund (WIF) which provides risk capital by way of equity and loans, on a commercial basis, to projects and businesses. The Chairperson and members of the Western Development Commission are appointed by the Minister for Community, Rural and Gaeltacht Affairs, Mr Éamon Ó Cuív, TD.
The work of the WDC is organized around four strategic aims.
Enterprise Ireland
Link: http://www.enterprise-ireland.com
Enterprise Ireland is the Irish state development agency focused on transforming Irish industry. Its core mission is to accelerate the development of world-class Irish companies to achieve strong positions in global markets resulting in increased national and regional prosperity.
Through an extensive network of 13 Irish offices (including one in Sligo) and 33 international offices, the organization works with clients to assist them to compete and to grow. The focus, for Irish companies, is on five main areas of activity:
Achieving export sales
Investing in research and innovation
Competing through productivity
Starting up & scaling up businesses
Driving regional enterprise
Enterprise Ireland also provides assistance for international companies who are searching for world-class Irish suppliers and they can help international companies who want to set up food and drink manufacturing operations in Ireland.
IDA Ireland
Link: http://www.ida.ie
IDA Ireland (Industrial Development Agency) is an Irish Government agency with responsibility for securing new investment from overseas in manufacturing and internationally traded services sectors. It also encourages existing investors to expand and develop their businesses.
Over 1,050 overseas companies have chosen to invest in Ireland as their European base and are involved in a wide range of activities in sectors as diverse as e-Business, engineering, information communications technologies, pharmaceuticals, medical technologies, financial and international services. The IDA office is located in Finisklin Business Park about a mile from the town centre.
If you are interested in learning more about economic development in Sligo and the surrounding region, we encourage to to follow the links above to each agency.